The App
A best-in-class meditation app with carefully curated guided sessions from leading teachers, a simple user interface, and proven engagement. Branded and customized for your organization.
Your custom banner messaging greets users as they engage with the app. You select sessions from among our mindfulness, meditation, and guided imagery library to create your proprietary offering.
Our library offers hundreds of guided meditation sessions recorded by over 50 masterful teachers. Users can select basic mindfulness sessions, or choose more specific guided experiences tailored to their need, and interests.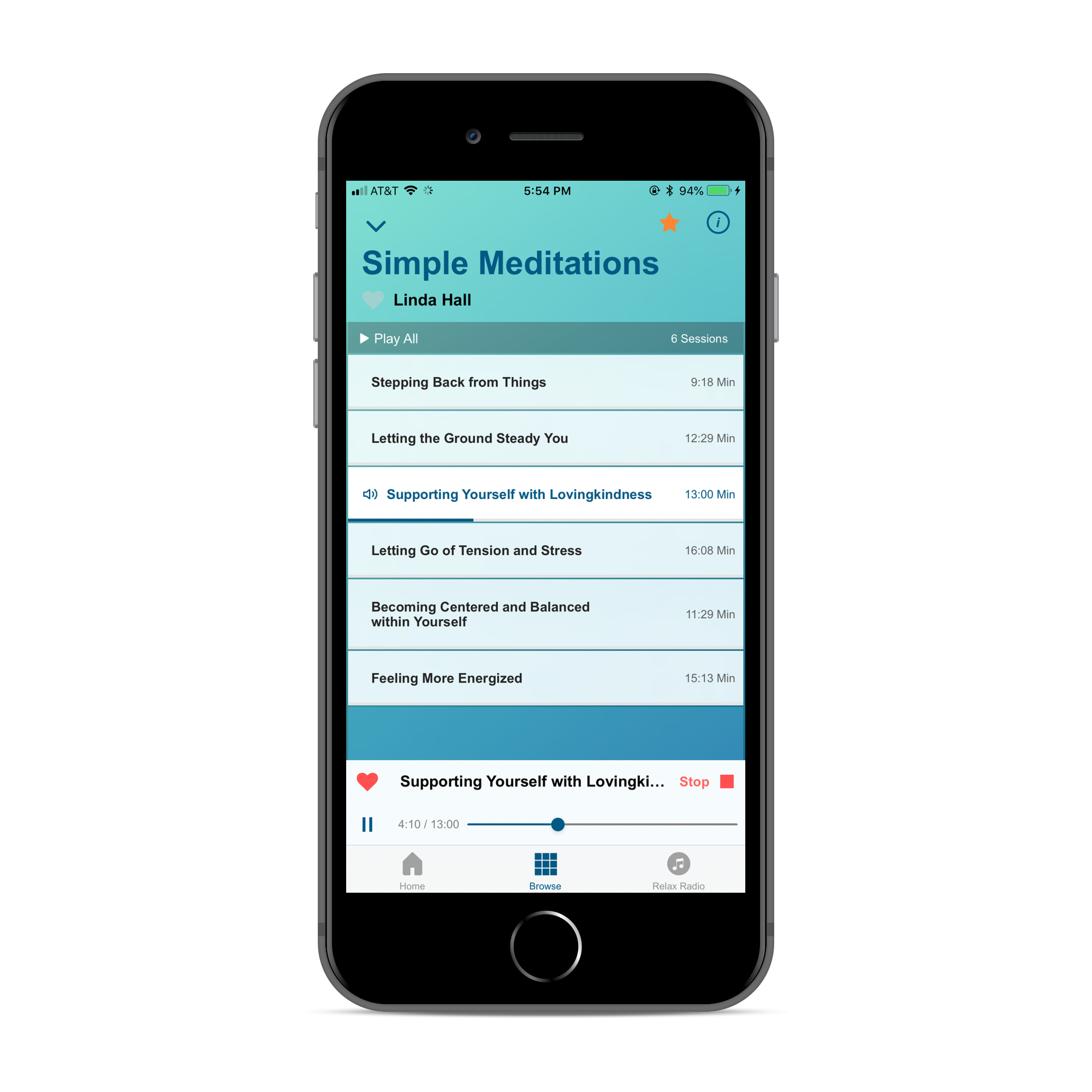 Our track record of repeat visits proves the value of the meditation experience. Convenience is key as users can listen at any time or place—while commuting, unwinding at home, lying in bed.